The Veterinary Cooperative
TVC has a promotion going on for their veterinary purchasing group with free membership and no monthly fees if you join by the end of February with member referral.  You can use me as a referral (David Landers member 340; no I don't get any incentive to promote this, I just think it's a good idea!)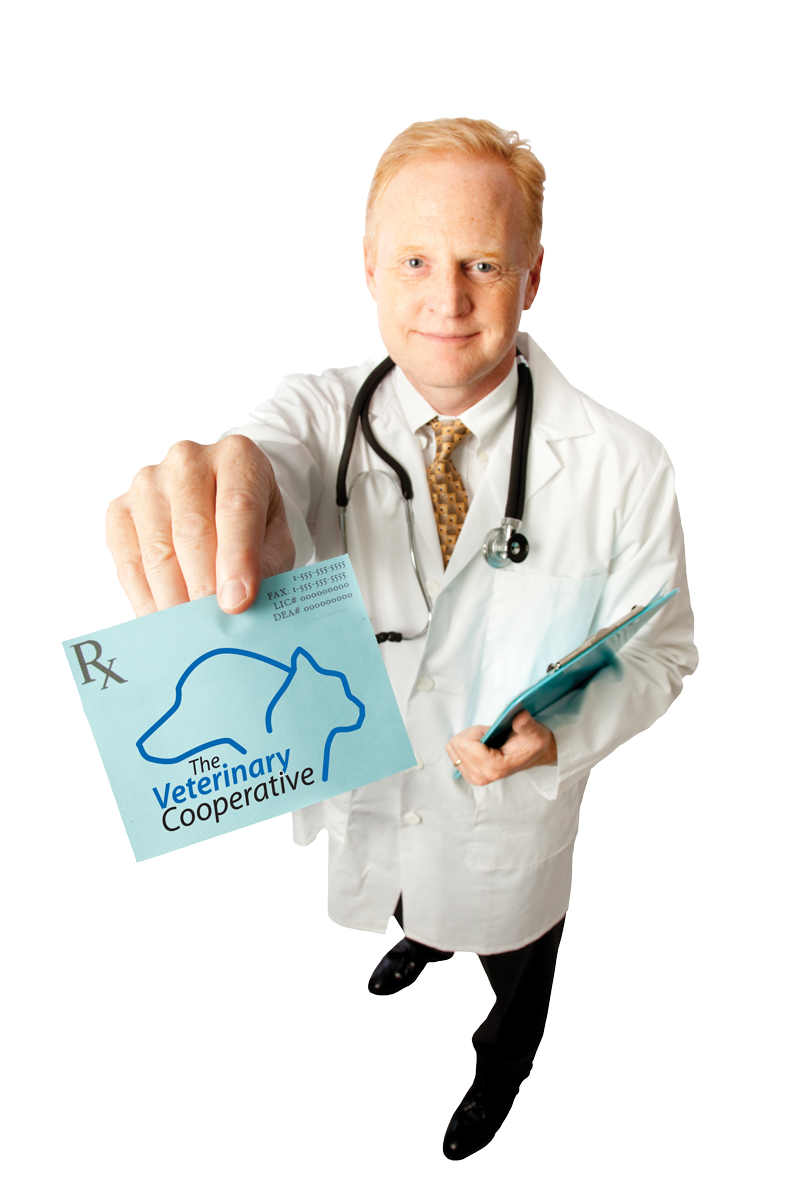 From The Veterinary Cooperative: "An independent veterinary practice's ability to turn a profit is becoming more and more difficult. Big box stores, pharmacies and online providers have the ability to leverage their purchasing power to procure goods and services at a lower cost. As an independent purchaser you cannot obtain the same pricing. However by pooling the purchasing power of our large group of members, TVC can obtain the best pricing for your independent veterinary business, making you competitive and more profitable."
We Are More Than Just a Buying Group
TVC was formed as a member owned cooperative by a group of independent veterinarians to:
Obtain the best pricing on everything an independent clinic buys.
Reduce sourcing time, improve operations and simplify management.
Provide superior patient care and services options.
Compete in the marketplace against big box stores, pharmacies and online providers.
Create an interactive forum for exchange of ideas and best practices leading to solutions to your everyday problems and create new turnkey selling opportunities and marketing programs.
Return any profit TVC may make back to the member owners – you once you join.
How does it work?
There are no annual fees: Our operating costs are paid by vendor rebates to TVC.
Nothing changes for you but price: You deal with suppliers the way you always have keeping control of your business and supplier relationships.
Maintain your independent decision making: Take advantage of only the programs and savings you want. (You will want to take advantage of them all!)
Quit any time you want: A cooperative principal, no exit fees or penalties, TVC should not be a risk to join or quit.
You cannot share TVC Pricing and information: The only downside. Our programs are so good it has to be kept among our members.
Networking: Members tell TVC their best practices that allow us to identify the best pricing as well as business, and patient practices that are shared with the cooperative.
You may have more questions: see our FAQ page to get your answers.
Why a Cooperative and How Does TVC Make Money?
A cooperative is owned by its members – the veterinary hospitals. Therefore all profits go to the members! This efficient model further assures the best pricing and services to the animal hospital member/owners. Although veterinarians will be the owners, TVC will be managed by professional cooperative personnel and guided by a board of directors elected by and comprised of member/Owners. All profits will be returned to TVC member veterinarians in the form of rebate distributions.
TVC will be a positive cooperative community of veterinarians and suppliers, who share a vision to provide the best animal care through independent veterinary practices, mutually benefiting all who do business with the Cooperative.
Related articles